Jack Bonner has explored much of Arizona, and everywhere he turns, he sees something worth coming back to. As a lifelong Arizona resident, Jack Bonner is an advocate for tourism in his home state, and has a passion for the state's natural and man-made wonders. Today, he writes about Taliesin West, one of Arizona's foremost architectural landmarks.
Frank Lloyd Wright is one of America's foremost contributions to modern art, architecture, and design. His buildings, which can be found around the world, are equal parts stately and interesting, forward-looking and organic. His designs range from the imposing Imperial Hotel in Tokyo to the modernist perfection of the Solomon R. Guggenheim Museum in New York City. He is also known as an architect who built some of the most iconic residential structures of his time, including the Praire-style Robie House in Chicago and the Maya-inspired Ennis House in Los Angeles.
However, he did some of his best work for himself. His first studio, located in Wisconsin, was named "Taliesin", and there, he showcased the Prairie School of architecture and its emphasis on emulating the Great Plains and the limestone outcrops of the state. He also built another studio, this time called "Taliesin West", in Scottsdale, Arizona.
Every part of Taliesin West sought to emphasize the house's relationship with the desert in which it stood. For instance, the exterior walls of his house-cum-studio were made of desert rocks mounted on wooden forms and connected with raw concrete. He also considered the amount of natural light that Arizona received in the winter; his drafting room, for example, had a roof that was originally made of translucent canvas. His dining room had walls that did not extend all the way to the ceiling to allow natural light to enter.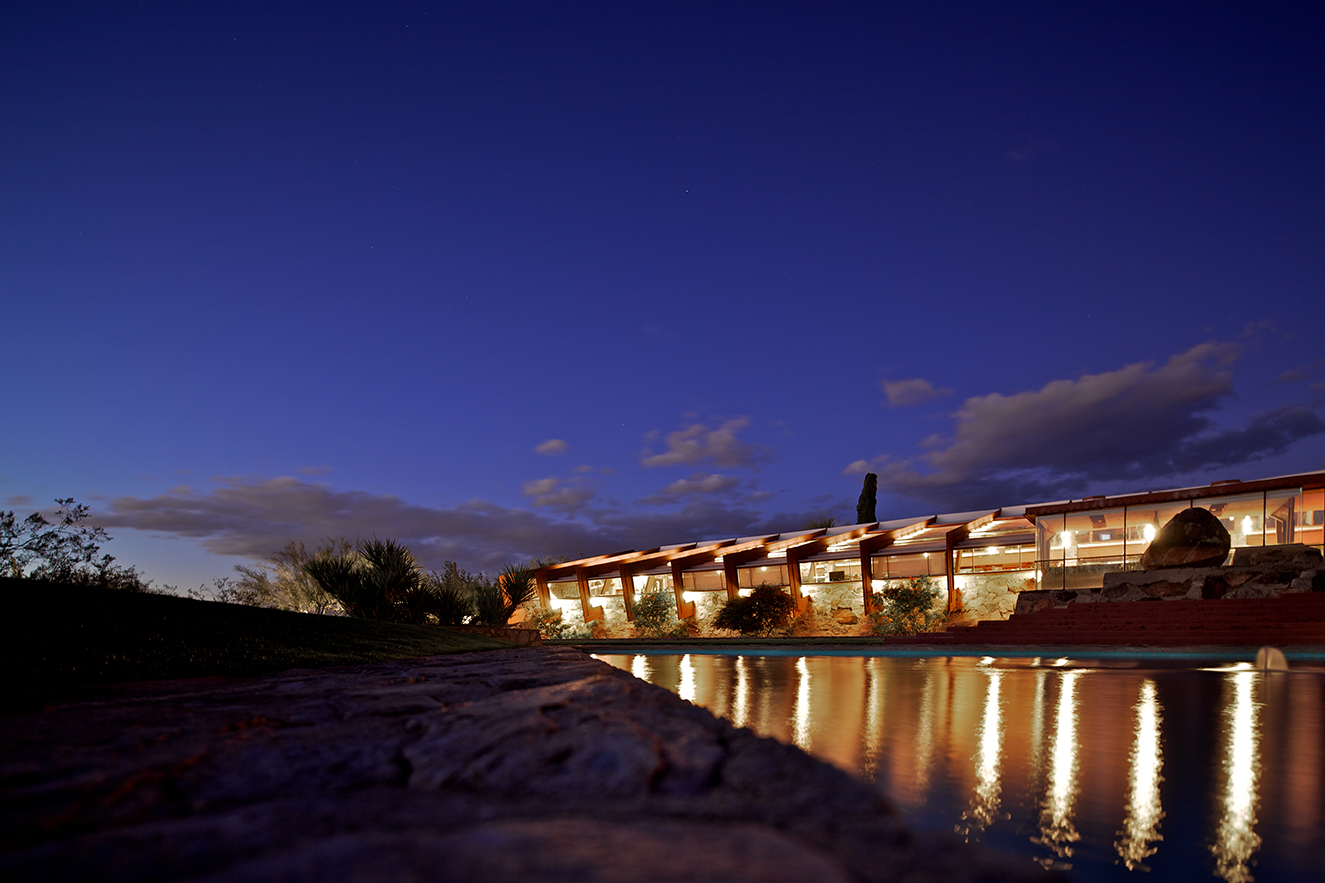 Wright was also in his element as an acoustic engineer while he was building Taliesin West. The compound had a separate cabaret theater, which was so finely tuned that someone in the back row can hear someone whispering on the stage.
To read more about Arizona travel destinations, visit the Jack Bonner at A2W blog.